About Us...
Founded by John Shamshoian in 1991, Realty Concepts is a real estate brokerage with offices in Fresno, Clovis, and Oakhurst. Over the years, Realty Concepts has expanded to serve the Central Valley successfully, while maintaining our integrity and close-knit family atmosphere. Our agents are local experts, with deep ties in their communities and a dedication to meeting each of their clients' needs.
At our core, Realty Concepts is a family first and a company second. By placing people before profits, we have created a culture wherein our agents are empowered, our communities are served, and our clients are cherished. "We're obsessed with our culture. We don't run our business like a business. We see Realty Concepts as a mission: to serve our Realtors so they can serve their clients," explains J.P. Shamshoian, CEO and Owner of Realty Concepts.
At Realty Concepts, our values are simple: quality before quantity, service before sales, people before profits, you before us. Every day, we work to deliver on that promise.
Contact Us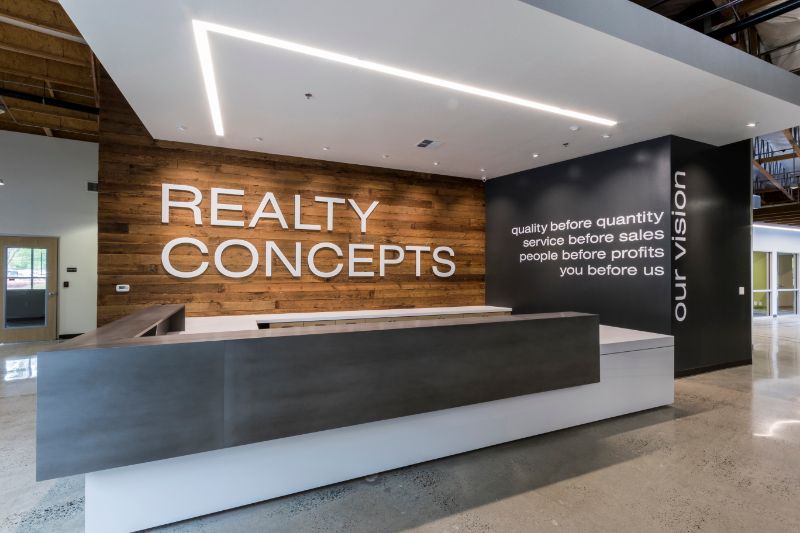 The RC Difference
Realty Concepts and our Realtors® have a reputation for holding ourselves to the highest ethical standards, working smarter than anyone else in the business, and always putting our clients' needs before our own. In an office full of ambitious high performers, vibrant personalities, and strong voices, we have created a loving, team-oriented, and truly unique family here.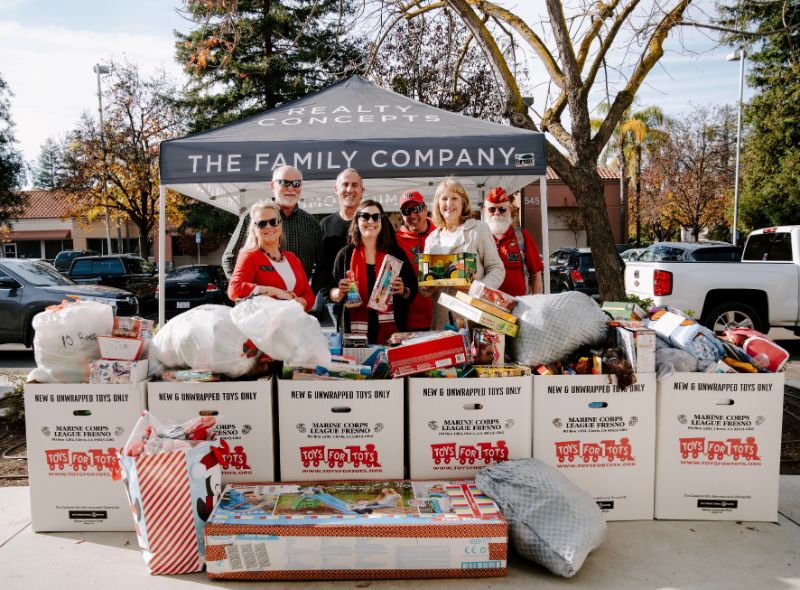 RC Cares
RC Cares is our outreach program, conducting multiple fundraisers every year to give back to our community. Its volunteers consist of RC agents and staff that love to uplift our beautiful community in any way that they can. With our yearly school supply, blood, food, and toy drives, we are able to help the communities that we work in. We also support our local firefighters and police departments with our Hearts for Heroes campaign where we deliver home-baked goods and hand-written thank you cards to their stations. We also contribute to numerous other campaigns throughout the year.
Testimonials
" I put my house on the market shortly after it hit a downturn, and, as expected, it sat for a while. It was a tough time, as there were multiple break-ins overnight, but Jeff helped me work through it. He sent his handyman multiple times to secure the property, and he even covered some of the cost, as I was cash-strapped paying for rent at my new place and the mortgage at the listed home. He continually marketed the home, and, ultimately, we got a good offer and the transaction went very smoothly. Oh, and he also was the agent I used to buy that same home a couple years earlier. During that transaction he found me a guy who would provide a 2-year roof certification on a flat roof, when most refused. I had good experiences in both transactions and would recommend him to anyone. "
- Joshua Bailey
" When I needed assistance, he was the only one to help. He will provide or find answers to your questions, and he will be direct about what he can do for you. "
- Mario Nozawa
" Agent Jeff Zimmerman is fantastic! He was recommended to me and I will refer him as well! He was flexible with his time and always gave me great customer service! He is top notch asset to Realty Concepts! Thank you, Jeff! "
- Marisol Gollihar
" Jeff is a diligent, hard-working, professional agent. His knowledge of the industry and the area are exceptional. I highly recommend Jeff for any and all of your Real Estate needs. "
- Darryl Putnam
" It was great working with Jeff his knowledge of the real estate market and the preparation of your property along with making arrangements with local contractors to take care of any issues was just what we needed. His ability to provide options and guidance for every step of the sales process was very appreciated. His support and execution of our choices and desires made us feel that we were a respected part of the process and not just a spectator. Because of his approach and our initial informative meeting It was if we could be as hands on or hands off and anywhere in between that we desired to be with the process. His openness and willingness to tailor his efforts to our needs and make adjustments as necessary during the process was really appreciated. Mark Holland "
- Mark Holland
Previous
Next